About
Established in 2011, SELECT BOOTS has since built up an extensive database of club contacts, reputable collectors and trusted dealers within the football memorabilia industry.
I am an ex-footballer and current trainee lawyer with a passion for collecting and dealing in sports & entertainment memorabilia. This passion has developed over the years from buying and selling lower-level items in a university dorm room to a vast contact base, providing professional athletes, collectors and the wider-world with some of the most sought-after items of sporting memorabilia.
I specialise in sourcing and obtaining rare, classic football boots, as well as 'Legend' signed, player issued and match worn memorabilia items from stars such as David Beckham, Cristiano Ronaldo, Lionel Messi, Steven Gerrard and Wayne Rooney, to name a few.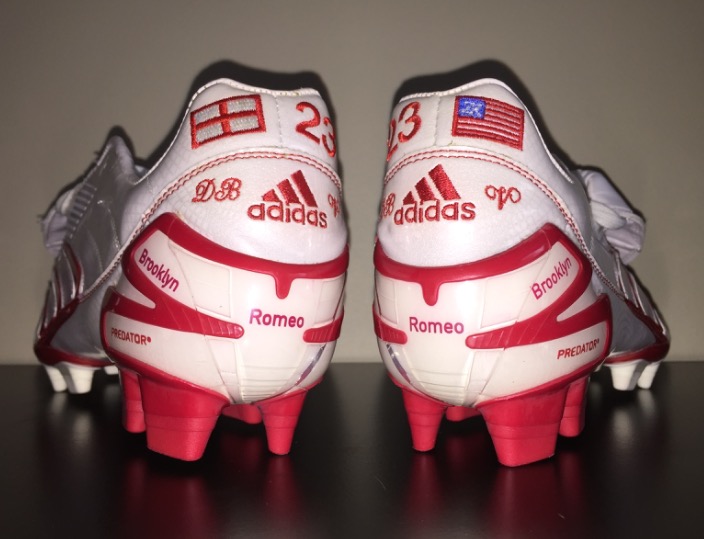 Some of my clients include:
- Professional footballers from several English Premier League (EPL) teams in the UK and Major League Soccer (MLS) teams in the USA.
- Members of international official Manchester United Supporters' Clubs.
- 'Sunday-league' and semi-professional level players / teams from around the globe who actively purchase through us.
Here are 3 simple steps explaining how we do business:
1. Provide details of your desired item, including size, style, model, colour etc.
2. Outline a maximum price your budget allows to purchase the item
(I will do my best to source that item for you, or a suitable alternative if your desired item is not available).
3. Once a price is agreed and payment is completed, your item will be secured, sealed and shipped to you via an express, tracked courier service, no matter where you live around the world!